Accomodation
Hotel- Hostel- Apartments MOSAIC HOUSE
is a great accommodation and entertainment hub in the direct center of Prague, and will be Alchemie's central spot for sleeping, eating and morning & late night dancing the four days of Alchemie Autumn.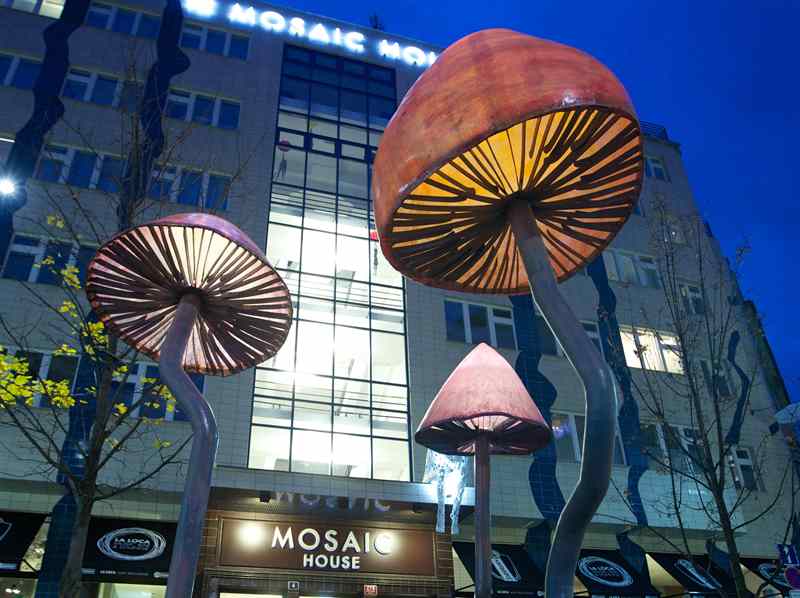 Hostel style rooms with beds for 15 euro per night.
Luxury shared apartments for 4-6 people for 30 euro/ night/ person.
Classic double rooms for 74 Euro per room per night (37 per person)
Superior Double room with terrace for 110 Euro per room per night
Luxury penthouse & terrace for 180 Euro per room per night, on inquiry.
(*Generous high quality breakfast buffet can be added  for +6 euro per day)
BOOKING
In order to book a room in the hostel, double room or an apartment do not use the online booking system. Please send an email to Petra at petra@mosaichouse.com with the title TANGO Alchemie Booking- LAST NAME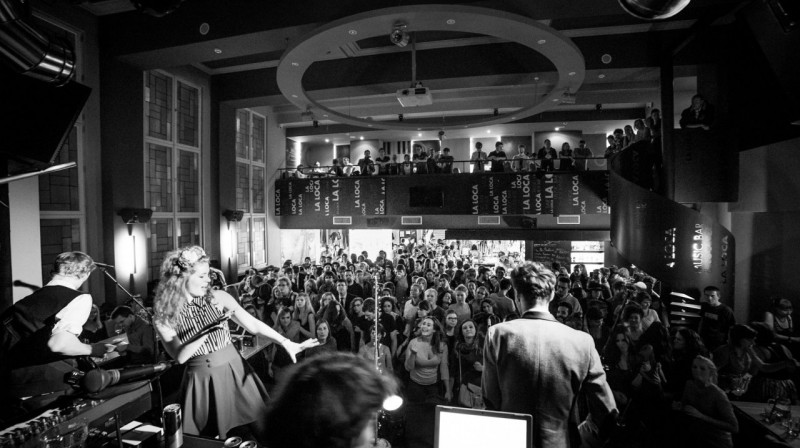 —Dancing breakfasts (11:00- 14:00) and afterparties (3:00-6:00) will take place in the cozy hip hotel club, La Loca.
—One block from the venue of the marathon day salons, and walking distance to the gala milongas
—All day breakfast! If your room/ bed reservation includes breakfast and you miss the buffet, use your voucher any time for a late breakfast plate.
Check In
You can check in any time after 15:00 on the day you arrive.
We know many of you will come from Wednesday night to enjoy the iconic outdoor local milonga in the park pavilion at Grobovka, but most will arrive Thursday for the warm up milonga (1 block from the hotel).
Food
Mosaic has a great restaurant that serves food in both the restaurant and the hotel bar. As the marathon day salons and the milongas are all close to the hotel, it will be super easy to come home, shower and rest in between, and enjoy the great food at Mosiac. See full menu here.
NOTE: Breakfast is not included in the price of your room unless you ordered it with the hotel. Breakfast buffet that will be available during the dancing breakfasts is available for 6 euro/person.
Parking
Those coming by car can park a block away at the Karlovo Namesti parking garage for 600kc/day. Karlovo náměstí 292/15, 120 00 Praha-Praha 2
Check out
Check out time on Monday is til 12:00. Late check out may be available on request. Dancing breakfast til then and beyond in the club room for a few last tandas before travel til :)
Mosaic House is an entirely Green and Grey hotel!!
1st water recycling system in the Czech Republic
2nd grey water system with heat recuperation in the world
1st hostel in the CR to utilize 100% renewable source electricity & 100% biogas
1st hostel in the CR to achieve BREEAM In-Use "Excellent" certification
The great staff at Mosaic and La Loca have been wonderful to us in all preparations, and are very much looking forward to taking care of you all, and partying along side, once you arrive.