JIVAN & KIRAN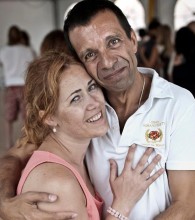 Jivan & Kiran dance, work, meditate and explore life & love together since 2004. In 2007 they founded in Bucharest Studio Experimental- a place of inner exploration through direct experience: tantra, meditations, Trance Dance, Contact Improvisation, 5 Rhythms, etc.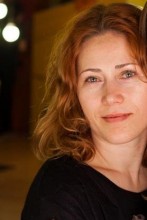 Kiran lives in Bucharest, Romania, and is a student and teacher of the TantraLife school leading, active meditations and work in body awareness. She also works through Tango, Contact Improvisation, 5 Rhythms and Trance Dance. She lives tantra as a tool that opens the way to naturalness, letting go of expectations and masks, melting with existence, and enjoying at every step the mystery and adventure. "It's about
being real, total and present."
Jivan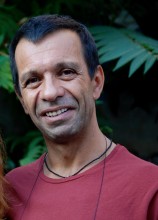 was born in Portugal and now lives in Bucharest. His experience in active meditations, emotional expression(s) and awareness brought him to Humaniversity, where he became an active AUM Meditation Leader (AUM= Awareness Understanding Meditation). Tantra as a practical method of expanding the awareness of everything- changed his life and his approach to dance. Breathing, body awareness, sound and movement are the keys to explore…with a lot of fun.
DETAILS ON JIVAN & KIRAN'S HEARTBEAT SESSIONS 
*Movement and Meditation*
Bringing meditation to the movement and exploring movement as meditation.
In these sessions, we invite you to rediscover and treasure your uniqueness, loving presence, joyful aliveness and tender playfulness- in both movement and in stillness.
We will explore the senses as windows to feel and expand into your inner and outer reality, to connect yourself with how you are in the present moment (body & mind, time & space). We will learn to listen to our inner voice & rhythm, as well as to and others' "life music".
We'll explore meditation as a quality of the heart, a life attitude that can expand in all dimensions, also in our dance. Meditation is about being open, loving, alert and conscious in everything we do…
Movement, conscious breathing and dance are keys to open the doors to meditation in a joyful and simple way. We'll  explore the active/ male (doer) and passive/ female (receptive) sides, giving and receiving qualities, power and sensitivity – as qualities in which you can expand in your life and in your dance.
Through individual, pair and group exercises we will create a friendly space to enter unknown and nourishing territories of the heart.